The construction of an educational and methodological vinicultural and wine-making complex with a wine museum and a winery tasting room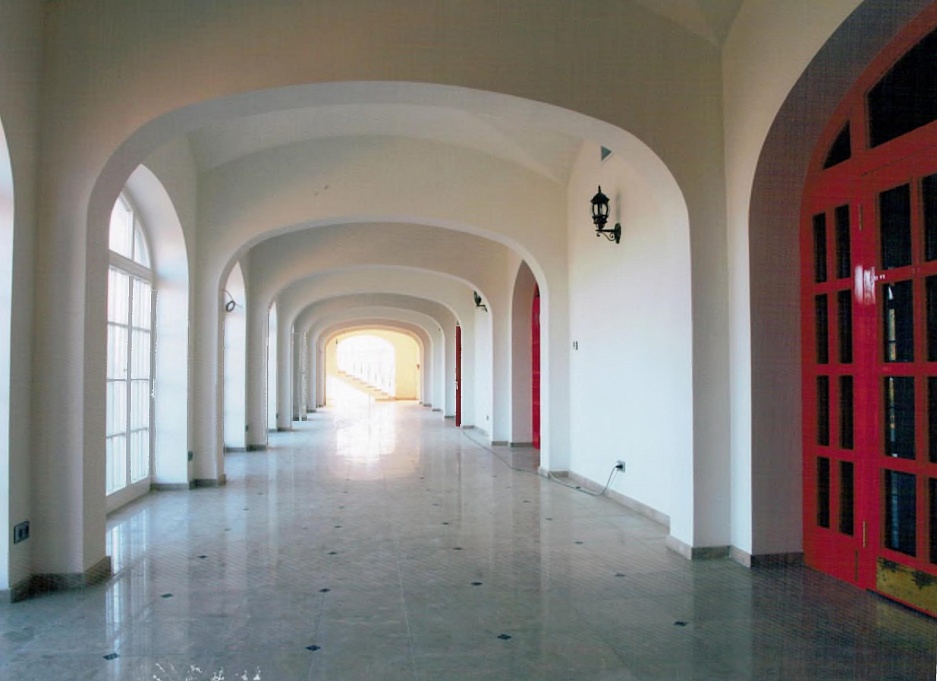 Project implementation year: 2013
On September 20, 2008, a bilateral agreement of understanding for the implementation of the investment project on constructing an educational and methodological vinicultural and wine-making complex with a wine museum and a winery tasting room with a total value of 500 million rubles was signed between the Administration of the Krasnodar Region and Nadlimannoye LLC at the Sochi-2008 International Investment Forum.
In 2013, the project was implemented. As part of its implementation, 50 new jobs were created.
The company was rebranded, and currently, it operates under the GOLUBITSKOE ESTATE brand.
Here, the authorТs premium wines are made from the companyТs own grapes. The vineyard area is 231 hectares, on which such European varieties, as Cabernet Sauvignon, Merlot, Pinot Noir, Chardonnay, are grown. The winery uses classic production methods combined with innovative approaches and modern equipment. The winery is equipped with vacuum pneumatic presses, temperature-controlled containers, and a sterile filling line.
Under the buildings of the estate, there is underground storage with an area of ​​3,000 square meters for simultaneous storage of 300 thousand bottles. For its collections, the wine is aged in Caucasian oak rock buttes and French oak barrels.
A tourist center with a winery tasting room was also created, and 4 types of excursion programs were developed. In 2021, the tourist flow to the winery amounted to 4,800 people.
In addition, an ambitious and innovative project, unique for the Krasnodar Region, is being implemented here Ц the Golubitskoye Art Fund, Ц as part of which contemporary art figures including painters, sculptors, writers, and others visit and work at the estateТs residence. Since the establishment of the Fund in 2020, 5 exhibition projects, such as Des Profundus, Golubitskoye, Either the World Is Full of Garbage, or Our Memories, Taman Decameron, and Taman Diary, were held. An Abusive Archeology/Careful Archeology Exhibition of Mikhail Maksimov, a photography artist, was opened in December 2021; it was dedicated to reflections on the possibility of a careful attitude to archaeological sites.